Our Sauces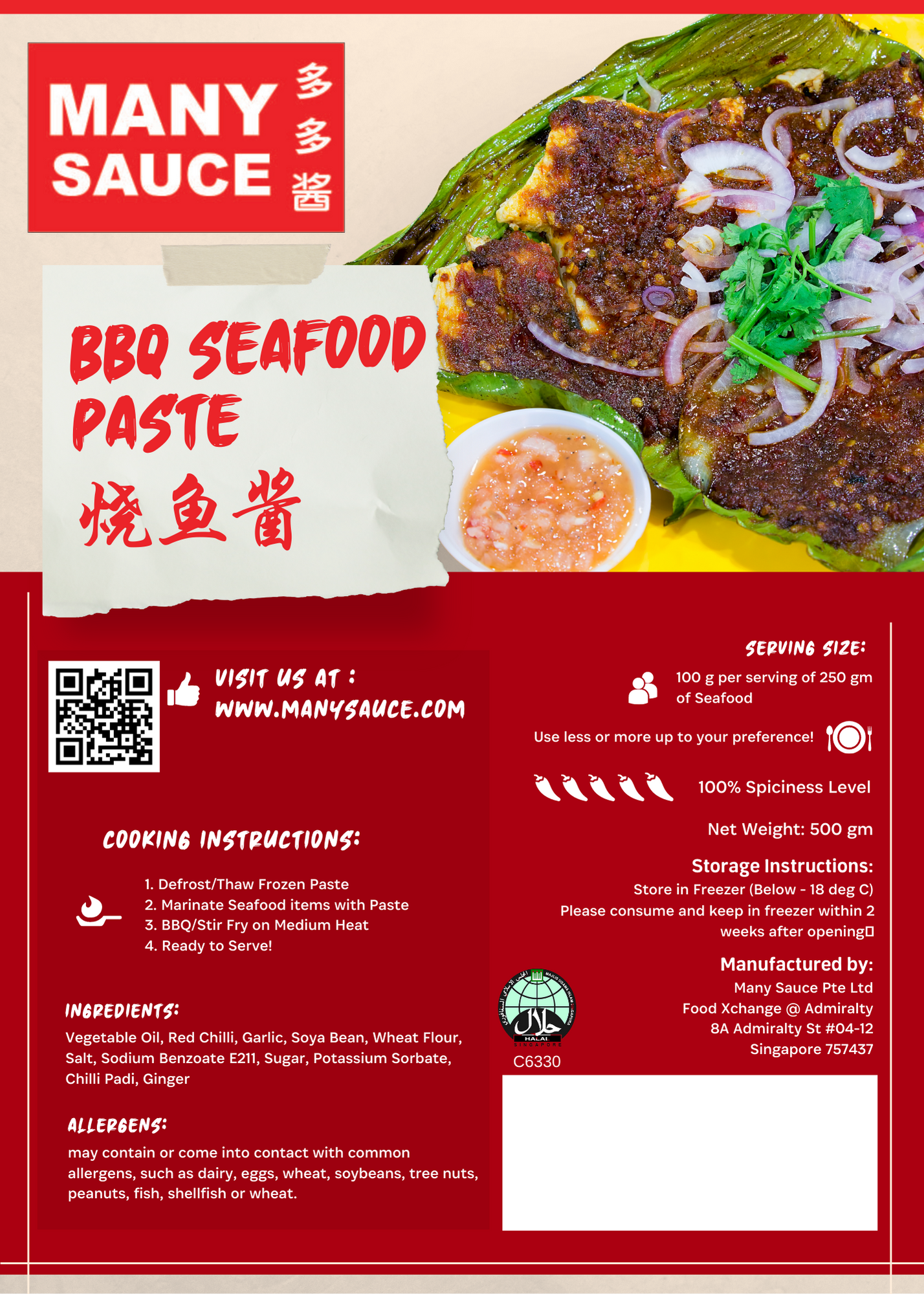 Our Signature Marinate to go with any of your Seafood for BBQ!
Spicy Lovers Only!!!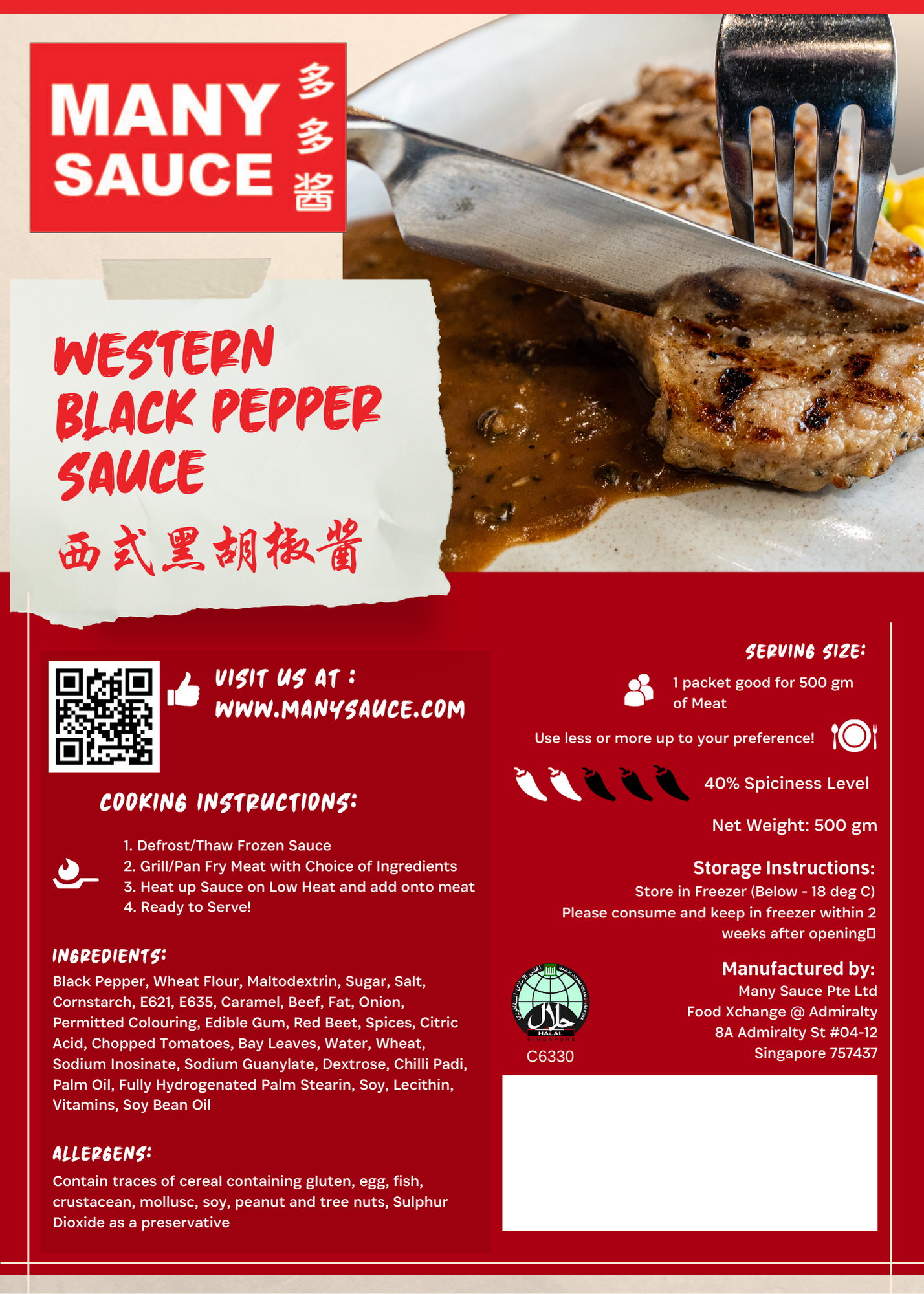 Classic Black Pepper Sauce for Steaks and Meats done with a Twist of Asian Spices for the Ultimate East-Meets-West Flavour!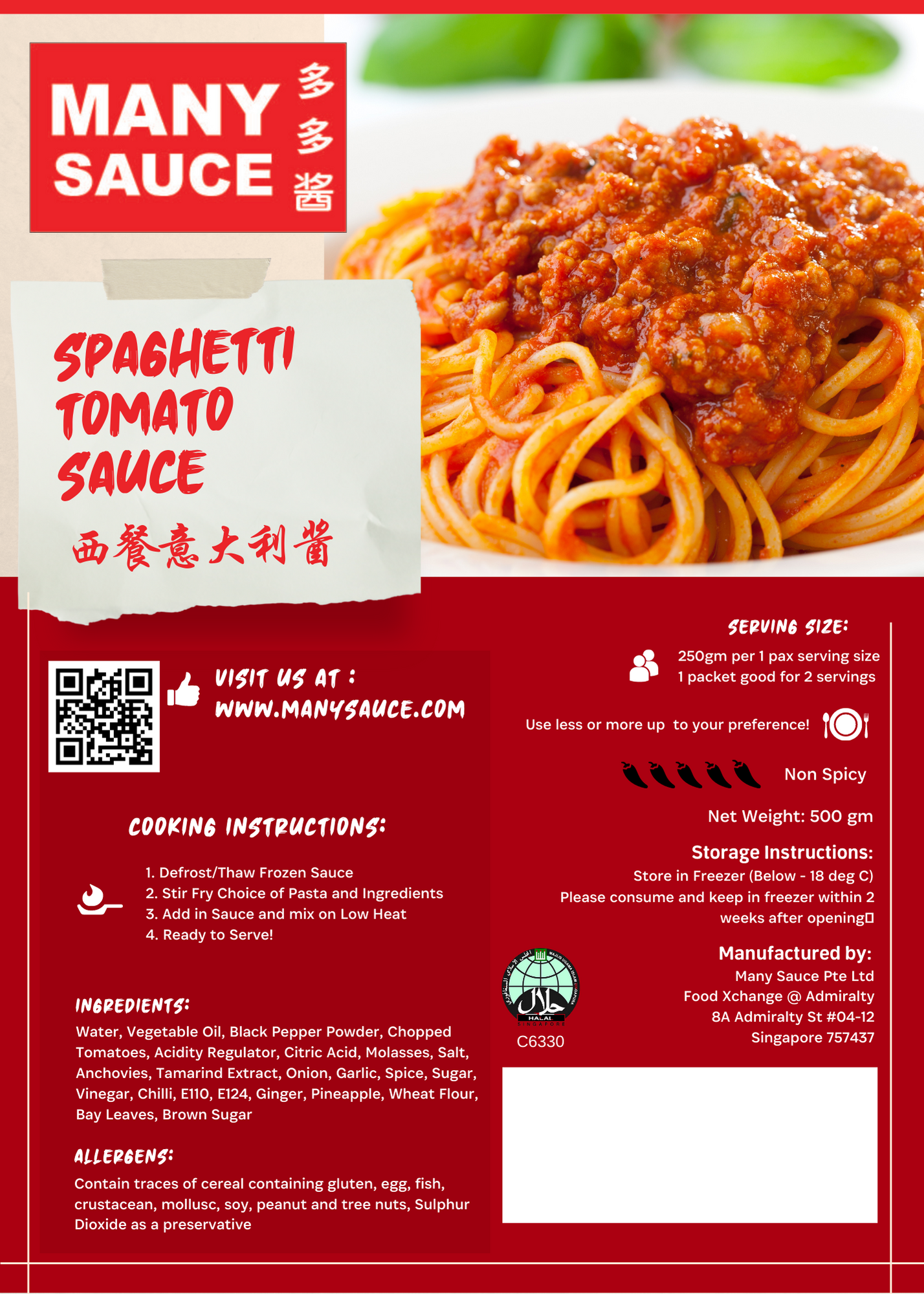 Our Classic Tomato Paste base specially made for Spaghetti & Pastas. Add Herbs to your Liking for Extra Aromatics!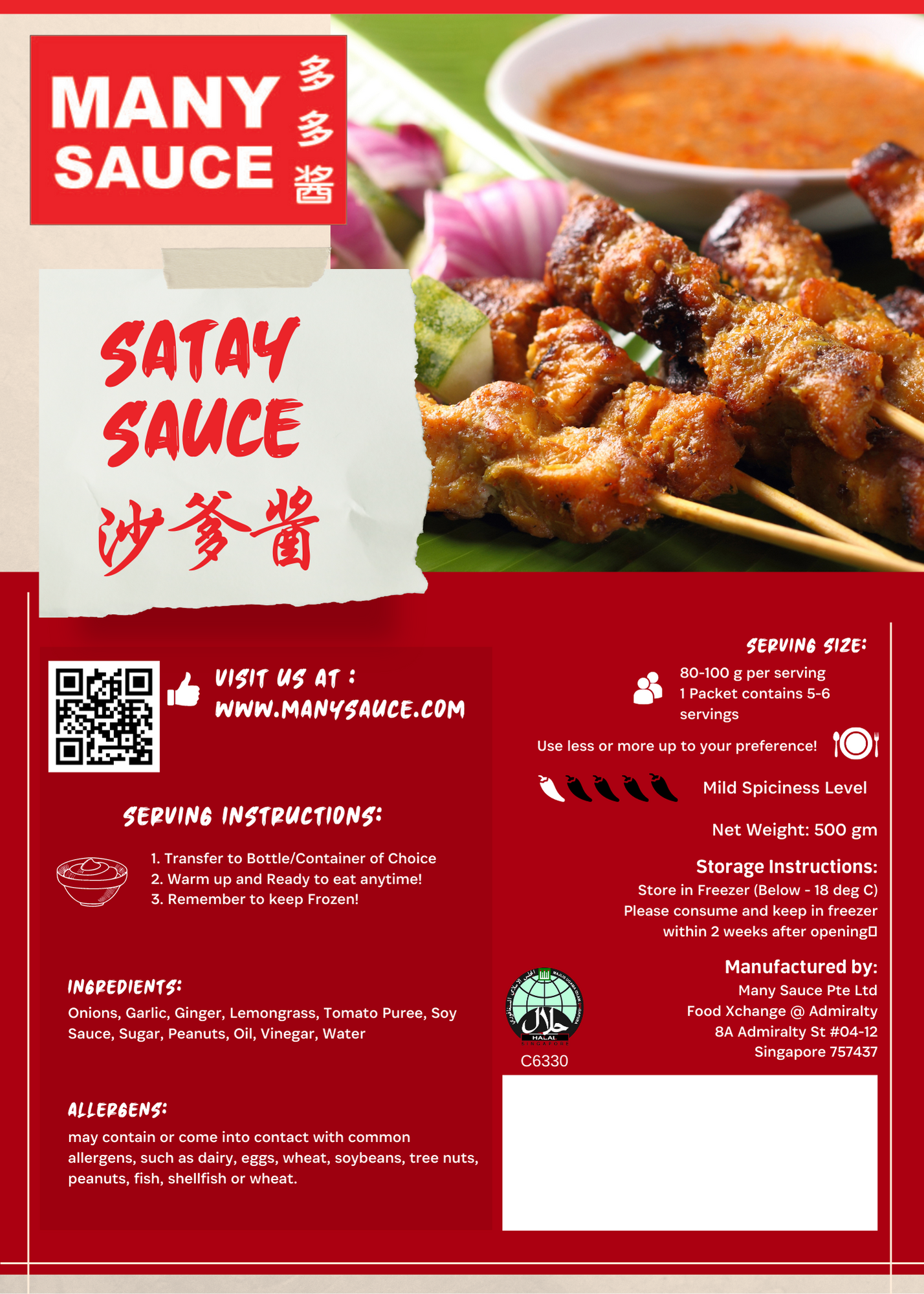 Local Satay Sauce made to be Fragrant and Spicy, just the way you like it! Dip with any Satay, Ketupat or Condiments!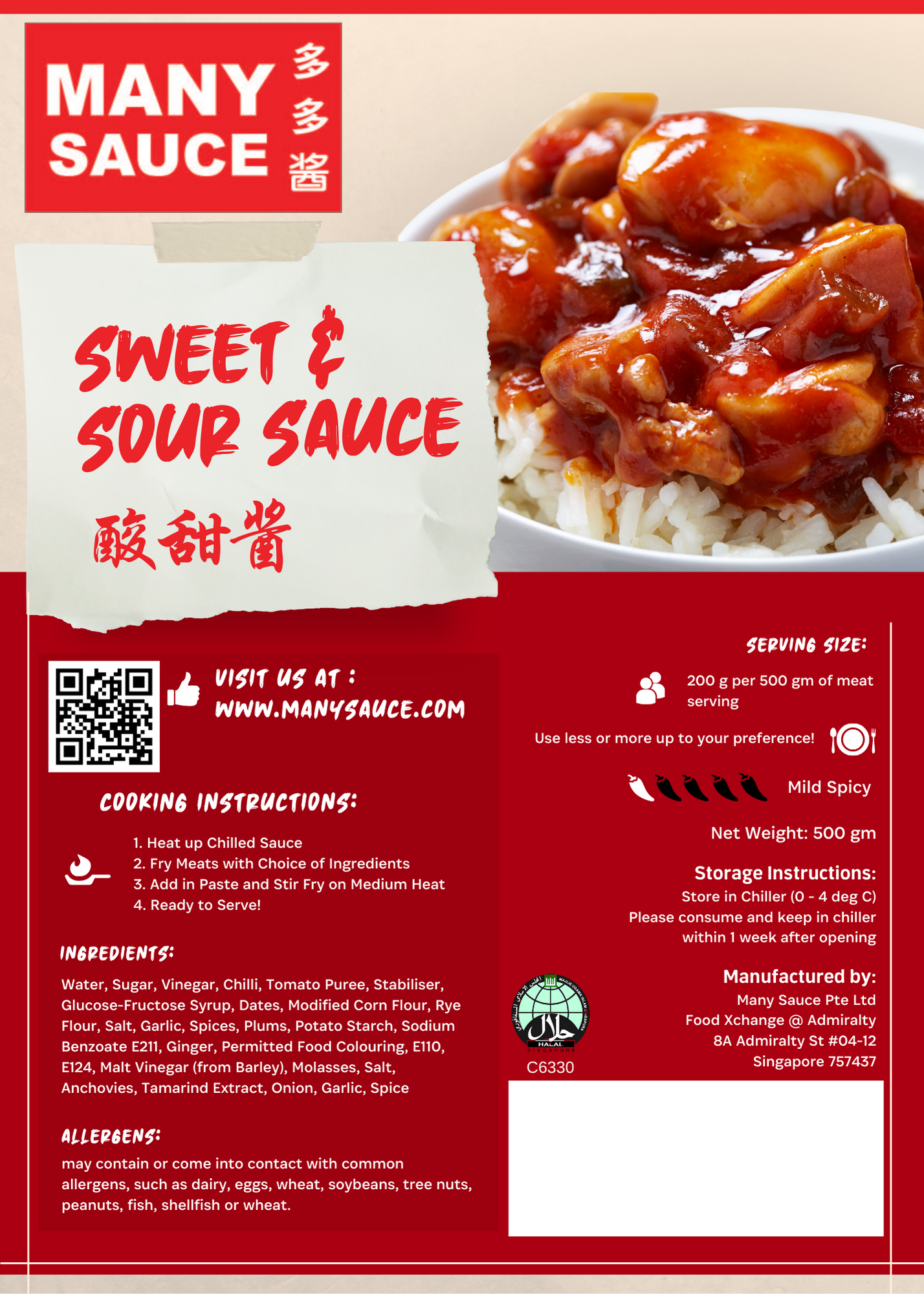 Drizzle our Sweet Sour Sauce over any choice of ingredients during cooking. Quick, Simple and Tasty!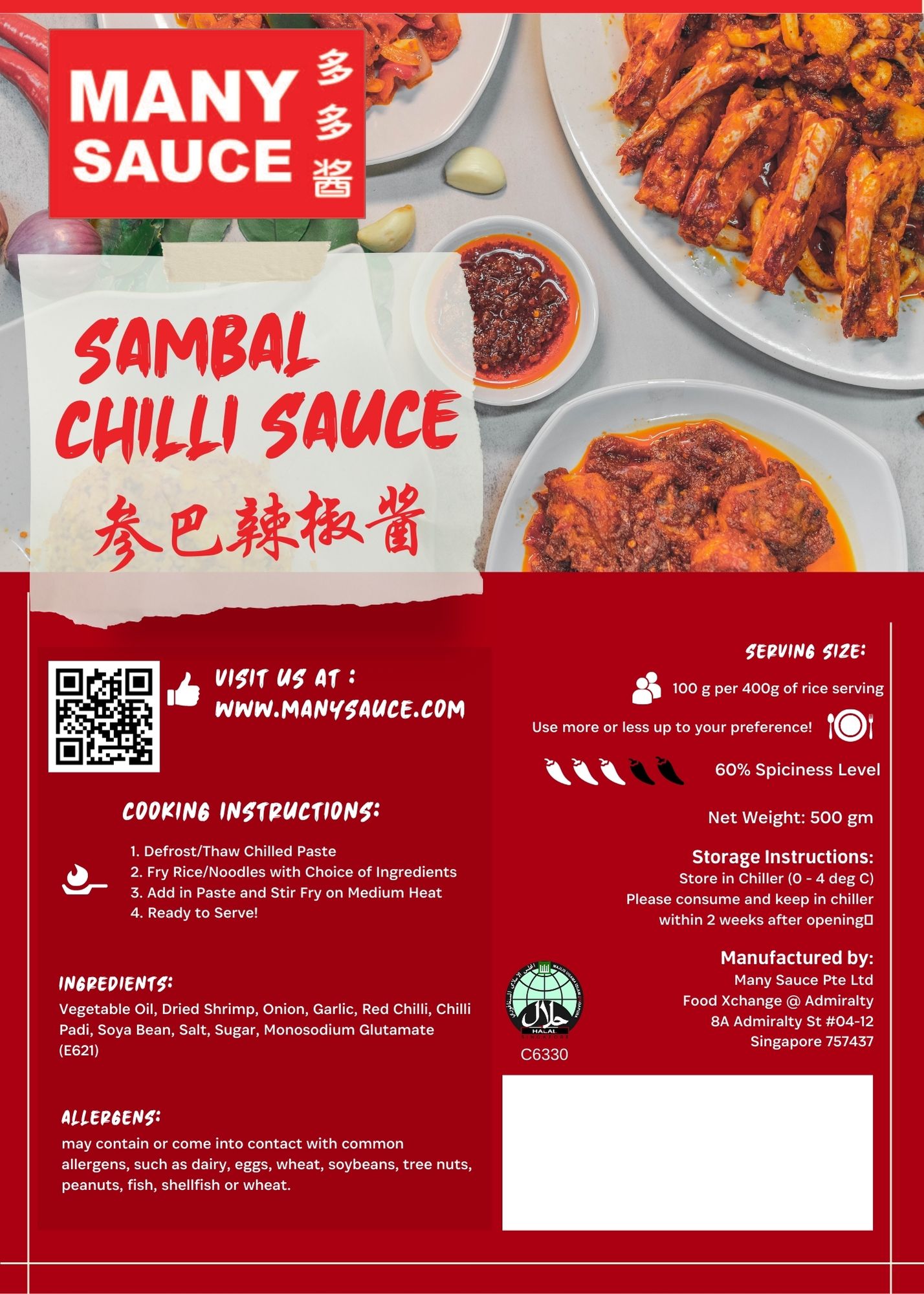 A Local Favourite Spicy Paste to coat any meat and vegetable for cooking. Enhanced by the addition of Dried Shrimps, Herbs and Belacan!
How Our Sauces Help Anyone !
Many Sauce was founded with the mission of providing you with the highest quality sauces. Sauces like those we make for ourselves. No compromises, no corners cut. We are dedicated to providing you with sauces that bring your food to the next level and delight your senses. When our first test batch of sauces was prepared for our team, the question wasn't "Can we produce this?" but "How can we not?!".
Many Sauce brings together a core team that has decades of F&B experience, from working in kitchens, formulating recipes and running businesses. Through many trials and errors, revisions and extensive finetuning, we have found what works. We guarantee our sauce will make your next meal praise-worthy and that you'll definitely be coming back for more!